In this article, it will be explained how to configure the Indoor Units for the Mitsubishi Electric City Multi Systems Gateway.
APPLICABLE PRODUCTS
Multi-Unit Gateways (INKNXMIT015C000, INKNXMIT100C000, INMBSMIT050C000, INMBSMIT100C000).
PRE-REQUISITES
To be able to use the mentioned gateways, it is necessary to have a compatible Mitsubishi Centralized Controller. Which are: G-50, GB-50, AB-150, AE-200, EW-50, EB-50.
CONFIGURATION
To be able to configure the Indoor Units correctly, we always recommend using the SCAN button in the Intesis MAPS software which can be found under Configuration --> Mitsubishi Electric. It is necessary to configure the gateway IP address within the same range as the Central Controller's IP and put the correct IP address of the Mitsubishi Electric Centralized Controller.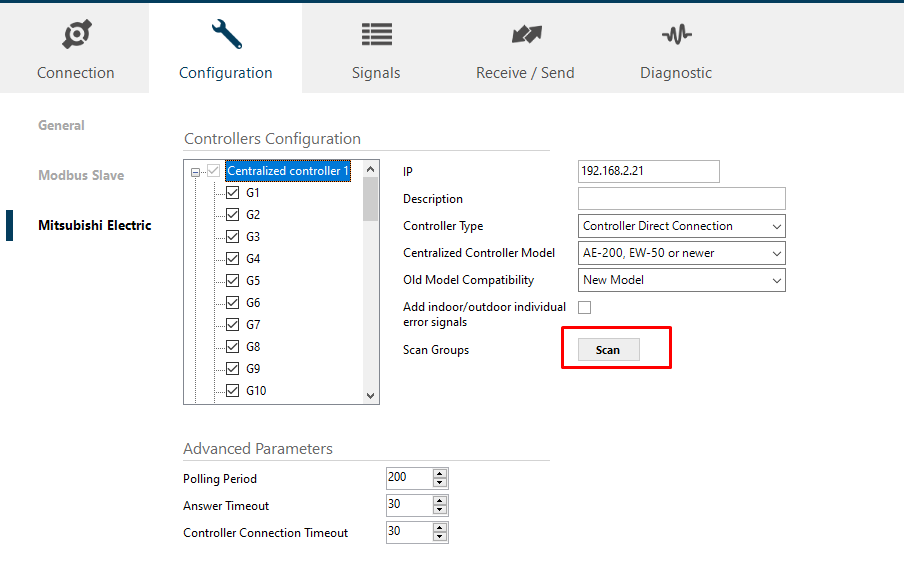 The reason behind that is most of the Indoor Units can only be configured via Scan as it is explained in this User manual starting on Page 15 "Mitsubishi Electric Configuration"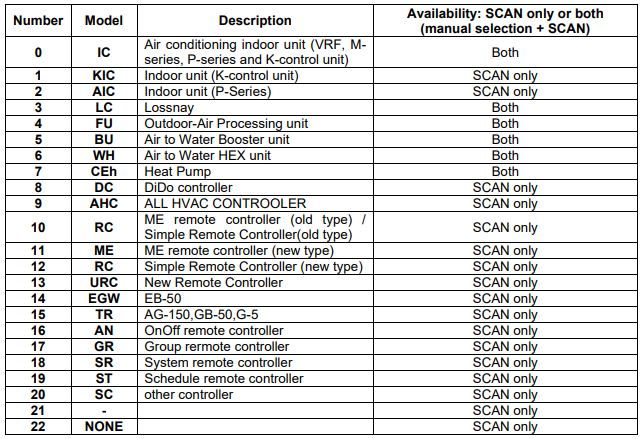 ADDITIONAL INFO