This article shows you how to create a Log within Intesis MAPS that you can share with the support team, to provide an easier way to analyze your problem.
APPLICABLE PRODUCTS
All the Intesis Products that are configured via MAPS.
PRE-REQUISITES
The newest MAPS version installed,
A gateway that is configured via MAPS.
IN THIS ARTICLE
1. Open your MAPS project and connect to the Gateway. Then go to Diagnostic(1) and start the Logging by pressing the Log Button(2)

2. Select a File location and a File name(3) then press Save to start the Log.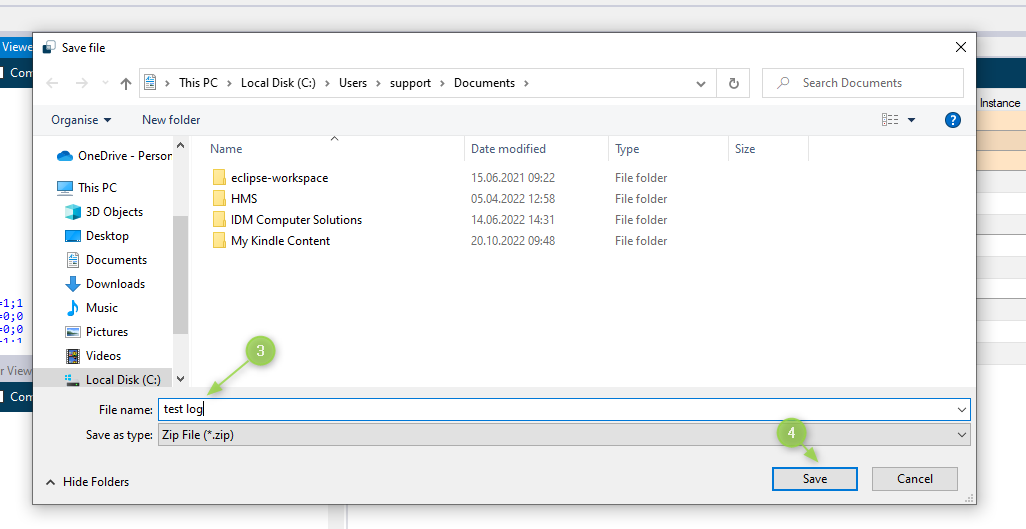 3. Please let this run at least for 5 Minutes to get the proper amount of data. Then Stop the Log by pressing the Red Log Button (5).

4. After that a prompt appears where you are asked to run a Hardware Test. Please confirm this by pressing yes (6) to also include this in the log file.
5. after that, go to the file location you saved the log and upload the .zip file to the Ticket.