In this article, it is explained how to solve the problem that the ambient temperature isn't shown when the Intesis Fujitsu gateway (to Remote Controller) is used.
APPLICABLE PRODUCTS
Intesis RC Fujitsu Gateway/Device (INKNXFGL001R000, INWFIFGL001R100, INKWMPGL001R000, INMBSFGL001R000).
ISSUE
I cannot read the Ambien temperature in my wired remote control.
SOLUTION
To obtain the ambient temperature, set the Indoor Unit as follows.
Connect the Intesis Gateway/Device to the Indoor Unit and the standard wall controller and start the room temperature sensor on the wall controller.
Set the wall controller to send the Ambient Temperature. Detailed information on how to set up
the wall control can be found in the image below, extracted from the Fujitsu remote controller manual.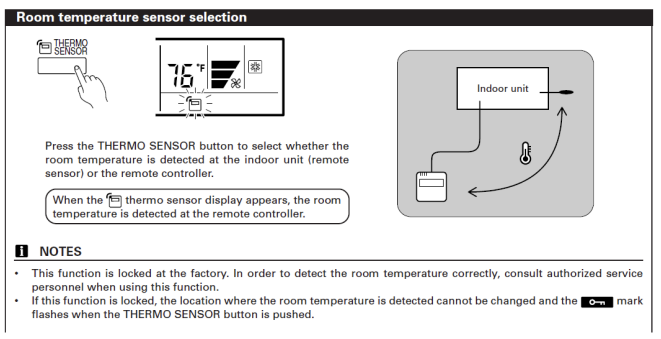 © HMS Networks AB 2022 - Reviewed: Q1/2023