In this article you can find a step-by-step guide to upgrade the firmware of the FLB3205 modem 4G NA.
APPLICABLE PRODUCTS
PRE-REQUISITES
To perform this procedure, it is mandatory to have a user with FTP server access rights on the Flexy, like the default 'adm' account.
IN THIS ARTICLE
CHECK FOR THE ACTUAL FIRMWARE VERSION
Open Flexy´s configuration web page and browse to DIAGNOSTICS > SYSTEM INFO >INFO to find the modem´s current firmware version.

DOWNLOAD THE LATEST FIRMWARE VERSION

Modem updates don´t allow a direct jump to a specific version, it must be updated consecutively.
Download the firmware and make sure it's named "ewonfwr.edf".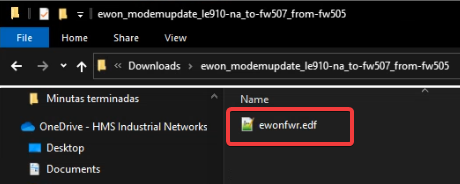 COPYING THE FILE

Open an FTP application (for this example WIN SCP is used).
Login to the Flexy device.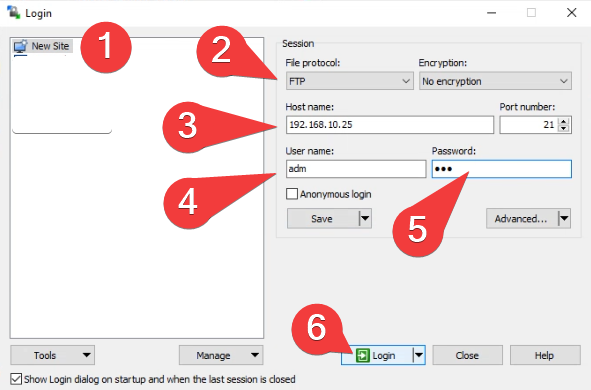 Once connected, on the left panel navigate to the firmware file we downloaded earlier.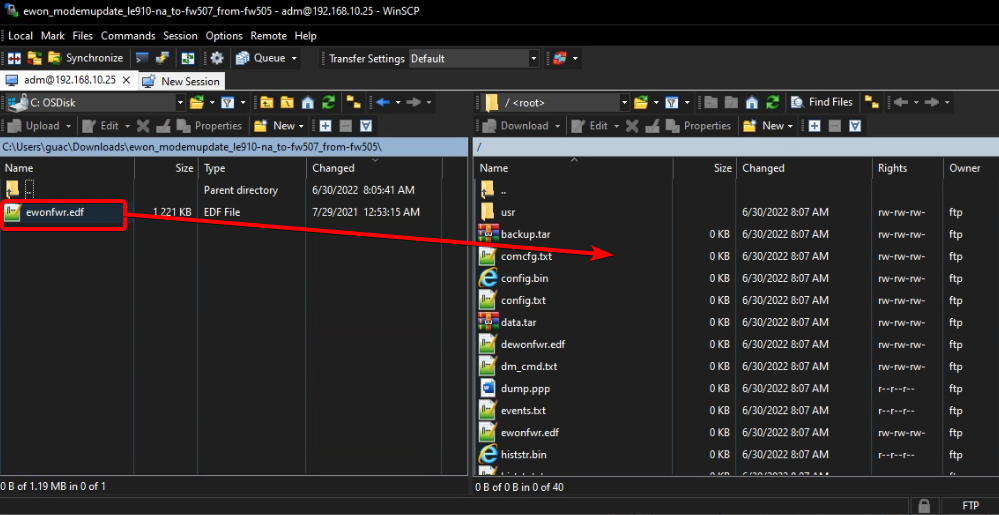 If asked to overwrite the existing file, click 'YES'.
Once the file has been transferred, close the FTP application.
The USR led will switch colors while the upgrade is being done (This phase can take from 5 to 15 minutes to finish).
After the upgrade is finished, the Flexy will automatically reboot.
Make sure the firmware was updated by going to DIAGNOSTICS > SYSTEM INFO >INFO (You may need to refresh the browser page).
© HMS Networks AB 2022