This article explains the steps to perform a factory reset of an Intesis DALI Protocol Translator. The Intesis DALI Protocol Translators can be factory reset by powering on the device while holding down the A & B buttons.
APPLICABLE PRODUCTS

INBACDAL0640500
INMBSDAL0640500
PRE-REQUISITES
Physical access to Intesis Protocol Translator.
IN THIS ARTICLE
FACTORY RESET PROCESS
Power off the device
Hold both the A & B buttons (1) down while powering the device until both LEDs (2) light up.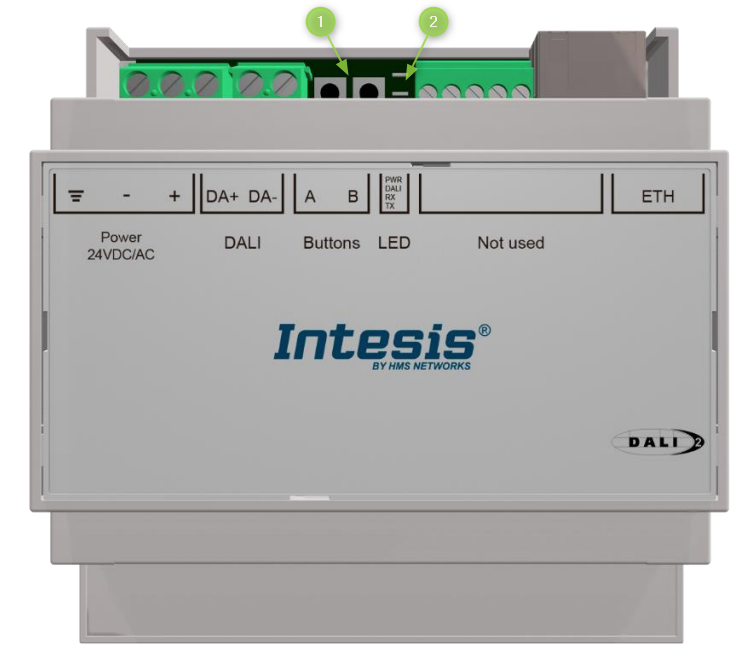 Release the buttons. Both LEDs (2) start Blinking alternately until the Turnoff when the Process is finished.