This article details what could be the possible causes of an unstable or slow connection to your Ewon.
APPLICABLE PRODUCTS
Ewon Cosy, Ewon Flexy.
ISSUE / QUESTION / SYMPTOM
My connection is too slow/unstable.
POSSIBLE CAUSES / ANSWER
Ewon Server Location issue
It's possible that your Ewon is connecting to a Talk2M server that's too far away from his location.
Try to ping your Ewon and see if the response time is acceptable (under 300ms, it should work correctly).

If not, please contact the support to move your Ewon to another server.
Change VPN Connection
If the connection is too unstable, you can try to set the VPN protocol to TCP instead of UDP (if not done yet).
On the FLexy, there's a specific menu to change that. Go to :
Setup > System > Communication > Networking > VPN Connection > Global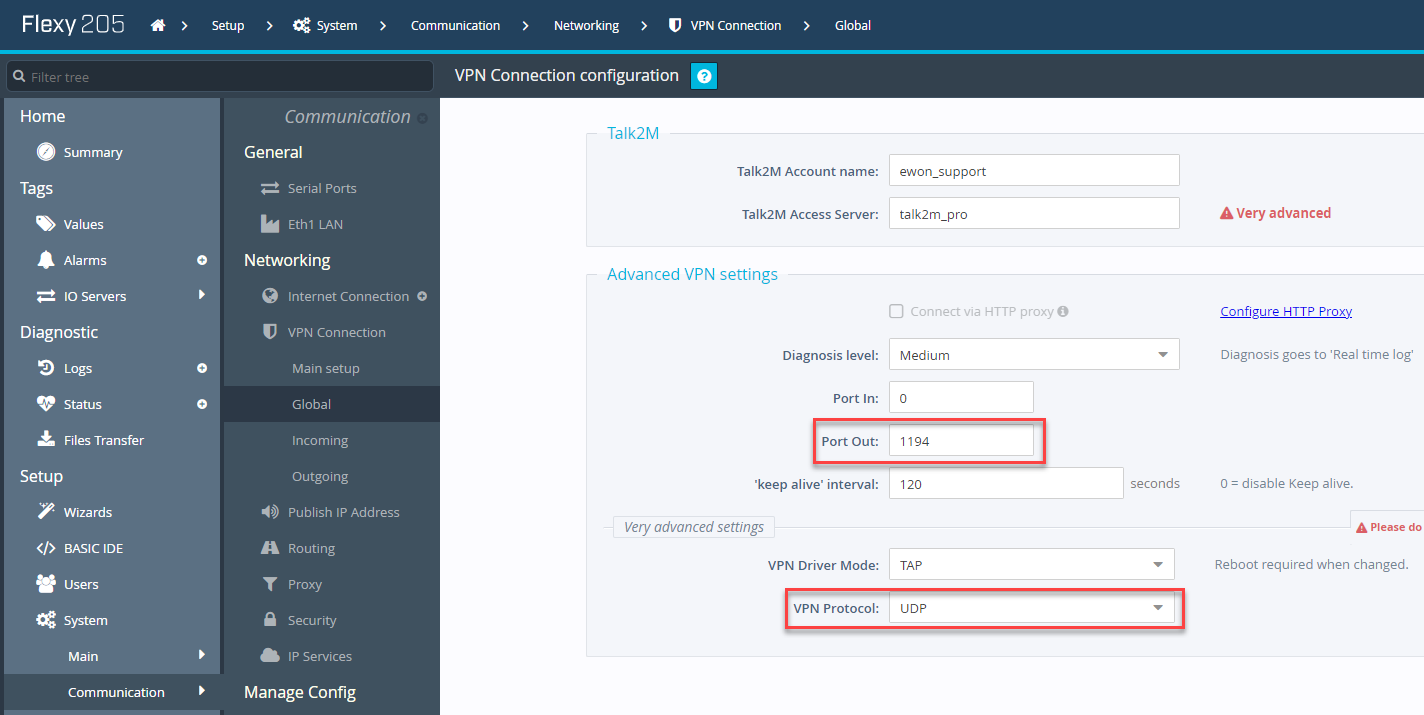 Then :
Change the Port Out to 443
Change the VPN Protocol to TCP
Click "Update" at the bottom
For the Cosy, change these parameters directly in the advanced communication settings :
VPNPortOut = 443
VPNProto = 1
More info on how to edit advanced settings : https://support.hms-networks.com/hc/en-us/articles/9310161243666
ADDITIONAL INFO
More info for troubleshooting cellular connected devices : https://support.hms-networks.com/hc/en-us/articles/6457979123730