This article informs about details regarding fiber optic (FO) connectors and fibers compatible to Anybus PROFINET FO interfaces.
APPLICABLE PRODUCTS
Anybus CompactCom 40
Anybus-S
Anybus X-gateways


Which connector and fiber types are supported by Anybus fiber optic PROFINET interfaces?
Fiber optic interfaces used in Anybus CompactCom 40 and Anybus-S embedded interfaces for PROFINET are compatible with duplex SC-RJ connectors. This applies also to Anybus X-gateways with a PROFINET FO interface.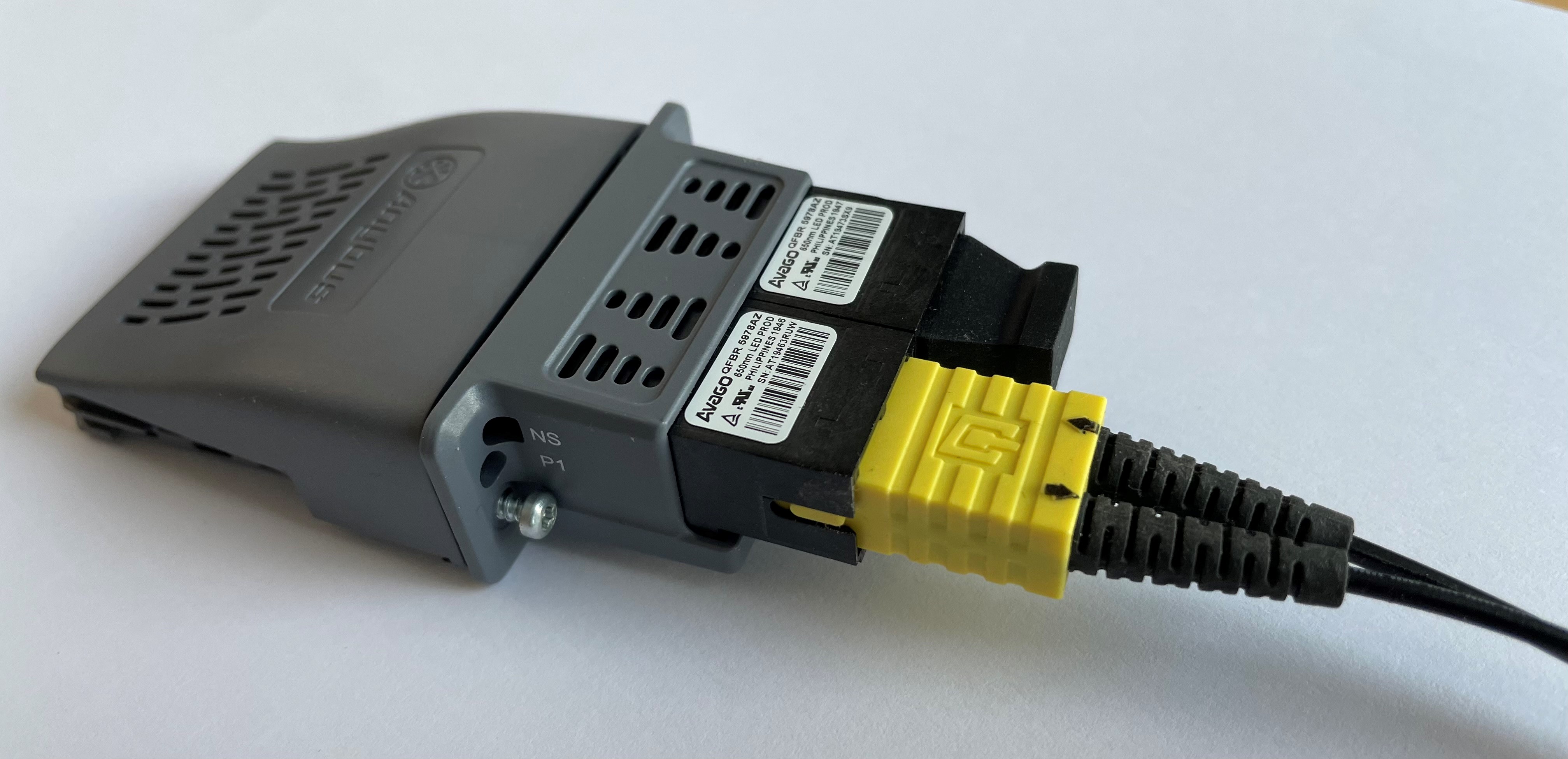 You may use either POF (Plastic Optical Fiber) or HCS (Hard-Clad Silica) fiber material. Both are multi mode fibers that work at the wavelength of 650 nm.
Maximum length for POF is 50 m, for HCS 100 m.