This article describes how to expand the Ewon Flexy memory space by using an SD card. The Ewon officially supports SD Cards only up to 1 GB, but unofficially and practically, much larger cards can be used. In fact, the Ewon will support an SD card of 128 GB if it is properly formatted.
APPLICABLE PRODUCTS
Ewon Flexy series
PRE-REQUISITES
SD card up to 128 GB (Industrial grade SD cards are highly recommended)
Linux computer or Windows PC with EaseUs Partition Master or comparable software
IN THIS ARTICLE
Use Cases:
The /usr memory space of the Ewon Flexy can be expanded by using an SD card. This will allow you to store more and larger files.
How to Format:
The Flexy uses the ext3 filesystem which is commonly used in Linux computer systems. If you are using a Windows PC, you will need 3rd party software, such as
EaseUs Partition Master Free
.
You must format the card using MBR (not GPT). Select the EXT3 filesystem and the 4KB cluster size: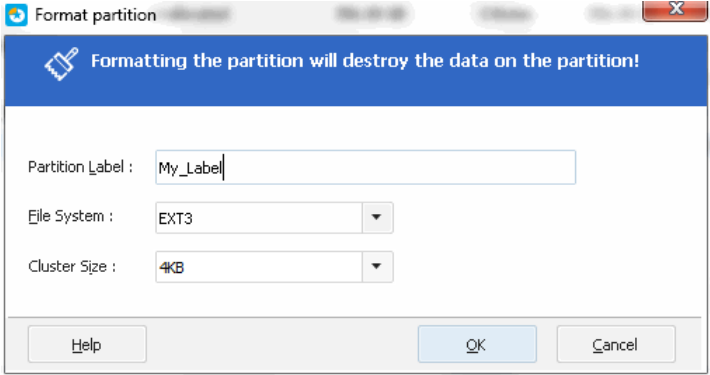 Once the card is formatted, it can be inserted it into the Flexy (must be powered off). When the Flexy is powered on, the SD Card will be mounted under /usr/sdext.
For more information, please see AUG 69 - EUM Card - Extend eWON User directory memory