Some users have already faced this problem where you cannot remote connect to your Schneider HMI or PLC using Machine Expert Logic Builder.
APPLICABLE PRODUCTS
Ewon : Cosy
Ewon : Flexy
ISSUE / QUESTION / SYMPTOM
Machine Expert is always returning "Connection Failed" whatever the connection options you try and even if your remote connection to the device is working (Ping or wireshark traces prove it is working fine).
POSSIBLE CAUSES / ANSWER
The solution is in the connection addressing Machine Expert (See bottom of the below screenshot).
The below selection is the only one that always works :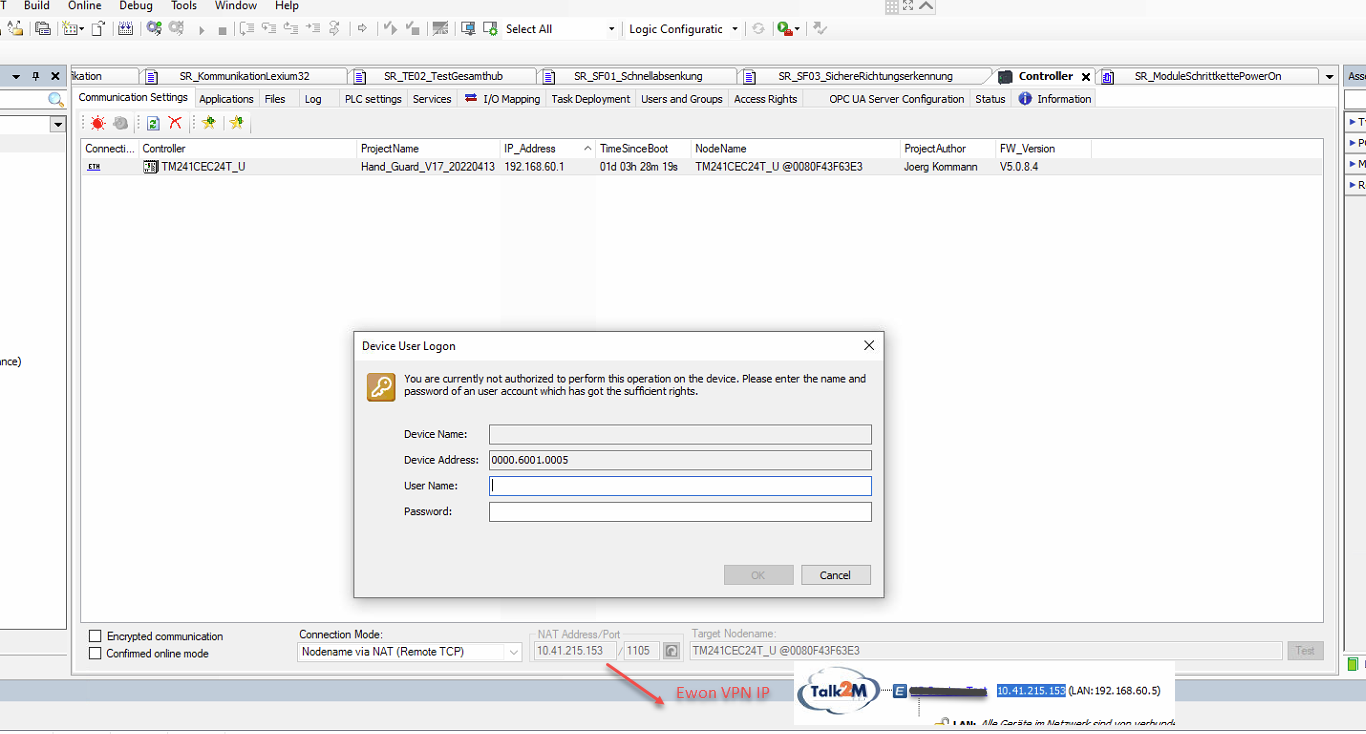 Select "Nodename via NAT"
Type the Ewon VPN IP address in the NAT address
Type the Target Nodename you find in the above list.
Click Test or Online > Login