Downloading VCI driver for Windows to use with the Ixxat CAN interfaces and INpact.
APPLICABLE PRODUCTS
Ixxat CAN interfaces and Ixxat INpact (VCI V4 or higher)
PRE-REQUISITES
PC with Windows OS.
IN THIS ARTICLE
Downloading VCI Driver File
The Windows VCI driver can be downloaded from the Ixxat support page. Both the latest drivers and Legacy drivers are available.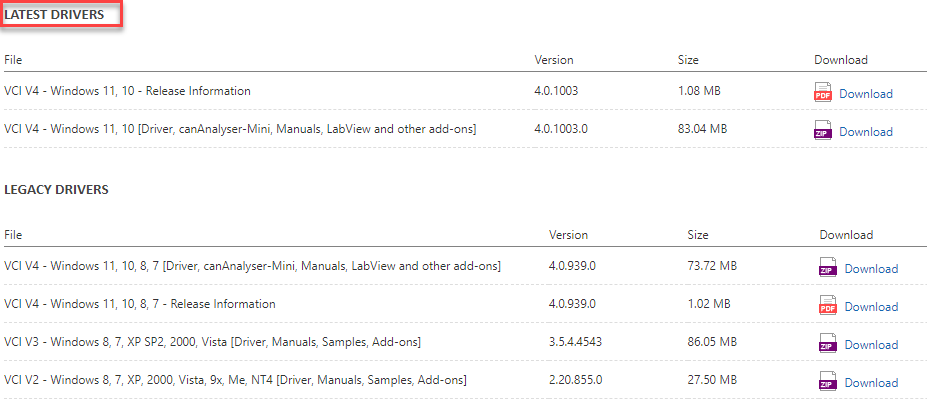 Installing the VCI Driver
Once VCI Driver Zip has been download from the site, open the folder and run the Ixxat VCI Setup file.




Once the installation has been completed, restart the computer.
ADDITIONAL INFO