This article describes where to locate the order code / article number / part number of the Ewon Device.
APPLICABLE PRODUCTS
Netbiter EC3xx, Flexy, Cosy 131, Cosy+, Extension cards, and Legacy products such as Ewon CD and Cosy 141.
PRE-REQUISITES
Must have physical access to the device.
IN THIS ARTICLE
Find Order Code on a Cosy 131, Cosy+ and Flexy
The product code on an Ewon Cosy 131, Cosy+, and Flexy device can be found on the left side of the device and should look like the following:
Find Order Code on Ewon Extension Card
If the extension card is currently in an Ewon Flexy you can see the product code printed on the front and it will start with FL followed by another letter and 4 numbers following that.

If you require more information such as the firmware of the extension card that is located on the sticker. To view the sticker, the card will need to be removed from the Flexy and will be located on the side of the extension card.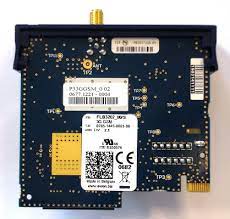 Find Order Code on Netbiter EC3xx
For the Netbiter, the product code is located on the back of a EC3xx series devices. The code will start with NB.
Find Order Code on Netbiter pre-EC3xx and Other Legacy Ewon
Legacy product codes are located on the right side of the older devices.

Legacy Netbiter product codes start with NB.

Other Ewon devices are Legacy products and will have a product code that starts with EW.