This article will show you how to connect to the X-Gateway via a Terminal program to change the Configuration. In this example, we will use PuTTY as a Terminal program.
APPLICABLE PRODUCTS
All X-Gateway with the Black and White Metal Housing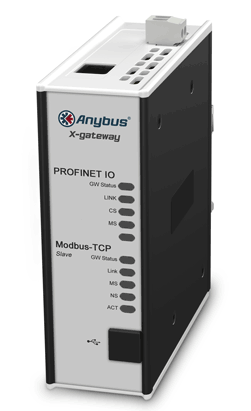 PRE-REQUISITES
24V DC Power supply
X-Gateway
USB-Cable
PC / Laptop
Terminal Programm like PuTTY (Download PuTTY - a free SSH and telnet client for Windows)
IN THIS ARTICLE
To get access to the X-Gateway via a Terminal program like PuTTY. Please connect the X-Gateway via the USB Cable with the PC / Laptop.
After that check the Device Manager to check the Com Port of the X-Gateway. If the X-Gateway isn't recognized correctly you may need to install the "Anybus Transport Provider".

In PuTTY, you should use the following setting, respective to the assigned Com Port number. Press "Open" to connect to the X-Gateway.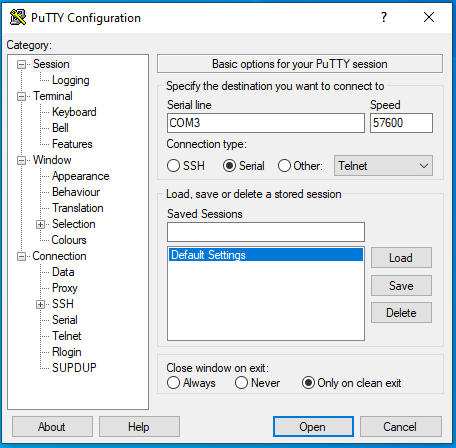 After this, a Blank screen will appear. Now you should Power on the device. Or Powercyle if you already powered the device.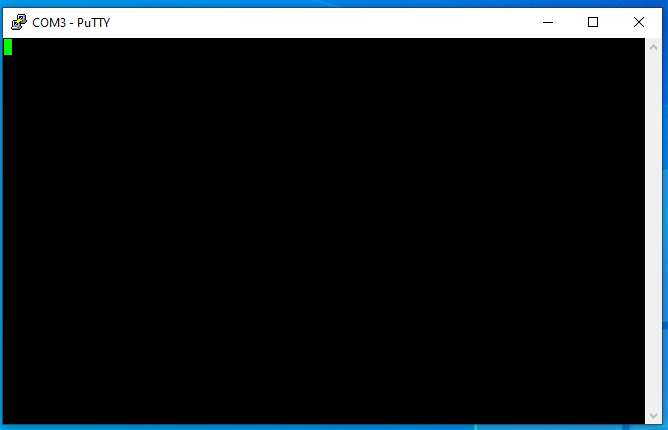 After a few seconds, this screen should appear. Press "ESC" to enter the configuration menu.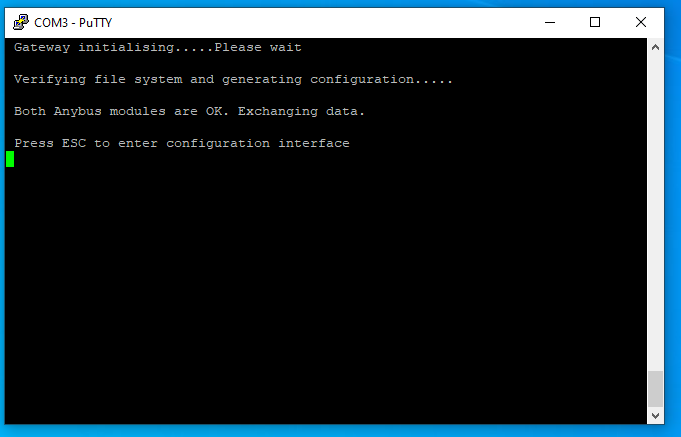 Within here you can then check the configuration of the Gateway, or change it.
Note: Depending on the Gateway type, the menu can differ from the shown example picture.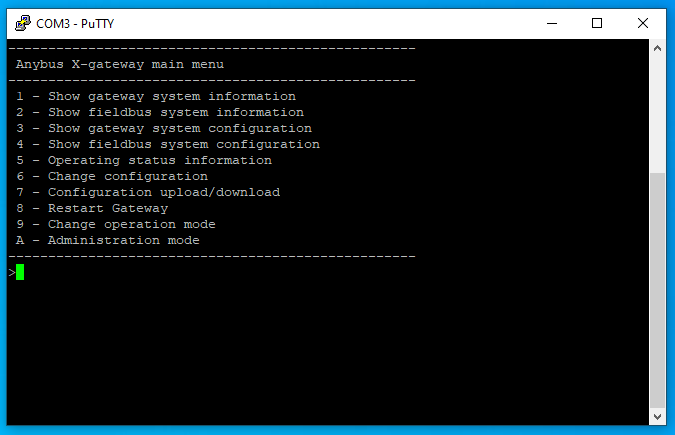 ADDITIONAL INFO
If you are not able to use the Backspace Key, please change the Backspace Key Setting in PuTTY from "Control-? (127)" to "Control-H"