This article explains how you check the version of your IXXAT VCI Windows driver.


APPLICABLE PRODUCTS
All IXXAT products relying on the VCI driver for Windows
QUESTION
How to find out the installed IXXAT VCI driver version?
ANSWER
In the Windows Explorer, navigate to C:\Program Files\HMS\Ixxat VCI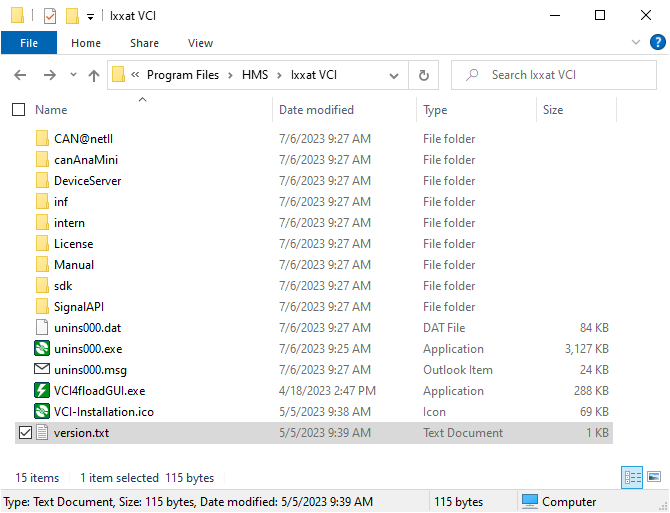 Open the text file version.txt



In there, you'll find the VCI driver version, in this example it is V4.0.1133.0.
Please note that this version number incorporates the whole VCI driver package, whereas the versions found elsewhere in Windows (denoted "Driver") mean the VCI kernel version. Both must not be confused.