Some users may face issues for sending SMS using the Flexy extension card FLB320A.
APPLICABLE PRODUCTS
FLB320A
ISSUE / QUESTION / SYMPTOM
Users may see the error "GSM protocol error" when sending SMS using the Flexy FLB320A and the SMS is never received by the recipient.
23514:  sms-GSM protocol error (x)
POSSIBLE CAUSES / ANSWER
To work-around the problem you have to change a modem setting using a specific AT command.
To do so, connect your Flexy Web Interface and go to the section "Setup > System >Communication > Internet Connection >Modem > Interface".
Select "Show advanced configuration".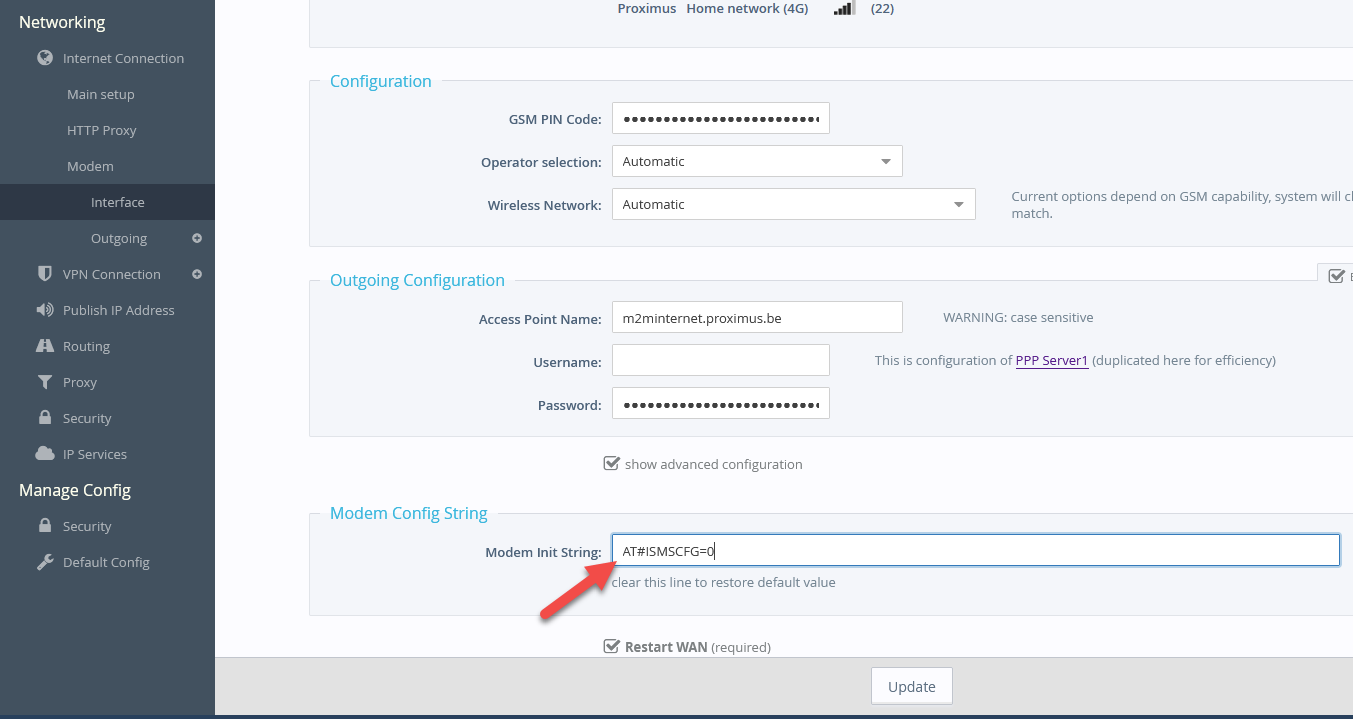 Set the AT command "AT#ISMSCFG=0" in the init string field and click "Update".
A reboot of the modem is needed to apply the configuration. For this, simply click the button "Reset Modem" at the top right of the page, let it run 2-3 min (so that the AT command is sent to the modem) and finally perform a reboot of the Ewon.