This article describes how to upgrade firmware for Anybus Communicator.
APPLICABLE PRODUCTS
ABC3xxxx,ABC4xxxx
Example:ABC3000,ABC3090,ABC3013,ABC4090,ABC4091,ABC4012
PRE-REQUISITES
Download the latest firmware from Anybus official website:
1. Enter the Communicator article number and search on Anybus technical support page.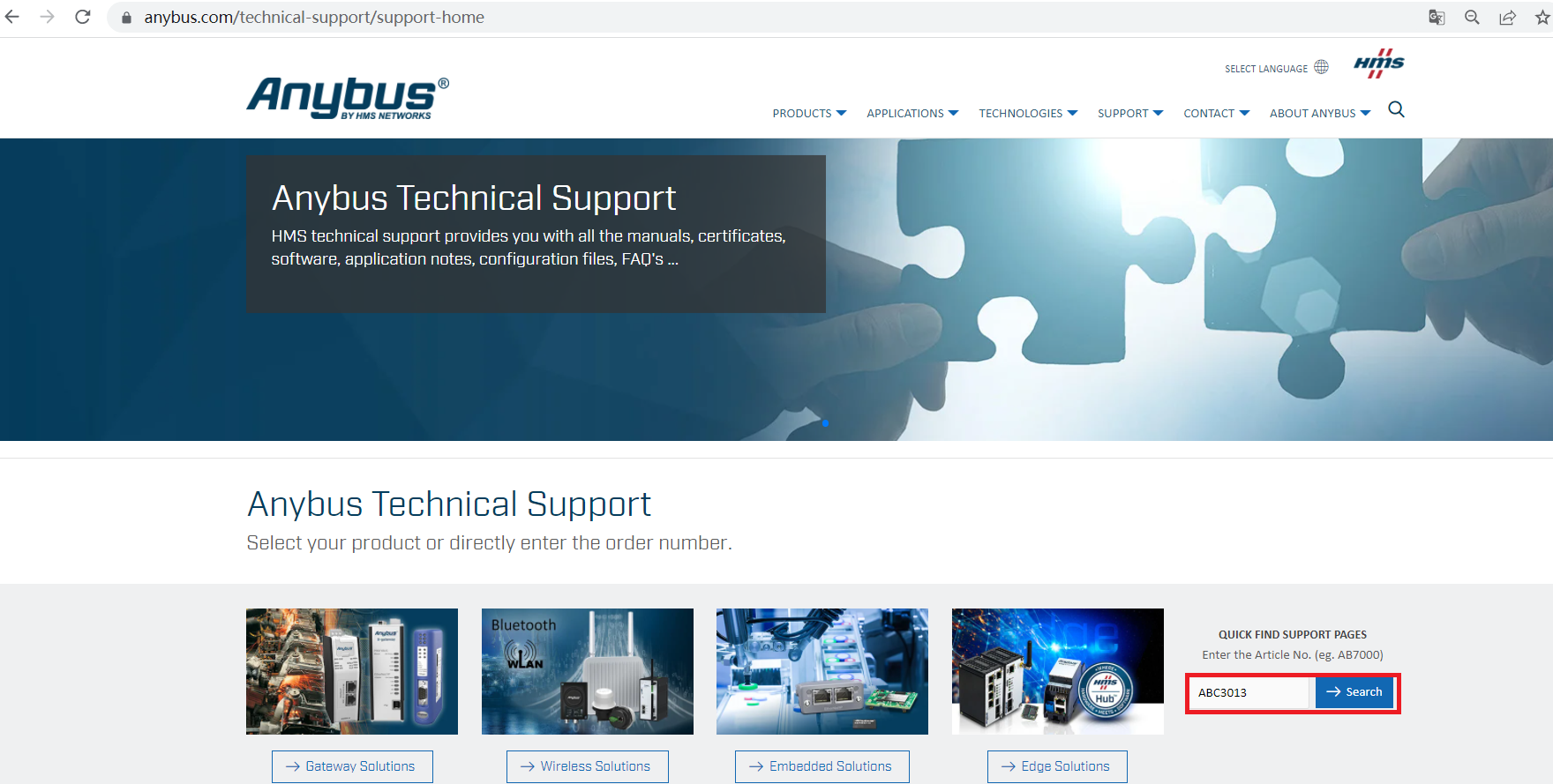 2. Click "Firmware" button.

3. Download the latest firmware.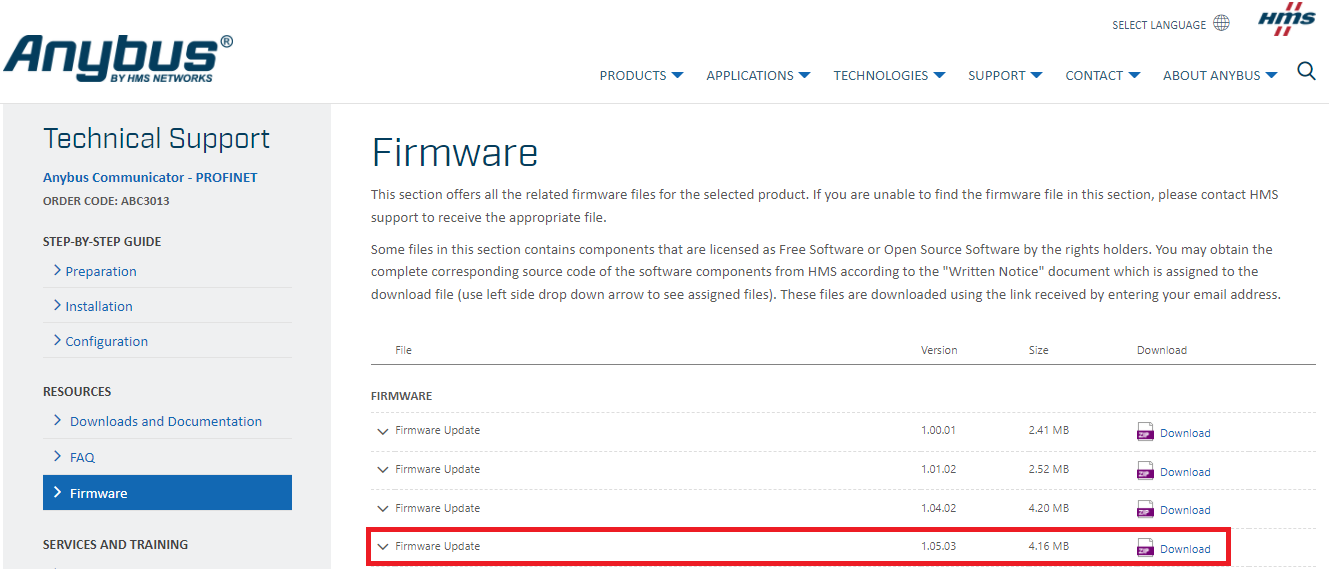 IN THIS ARTICLE
1. Use ethernet cable to connect PC with the Communicator X1 port.
The Communicator configuration port default IP address is 192.168.0.10

Set the PC a static IP address within the same IP address range as the Communicator IP address.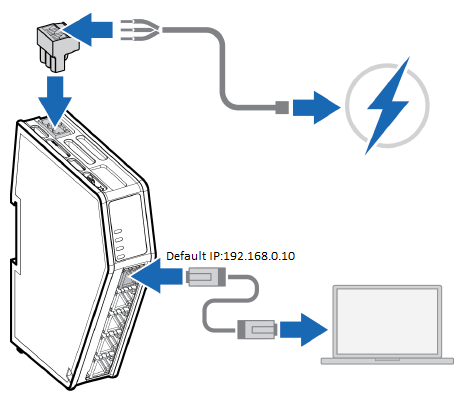 2. Open a web browser,
click to select the Address bar and enter the Communicator IP
(Recommend: Google Chrome or Microsoft Edge web browser)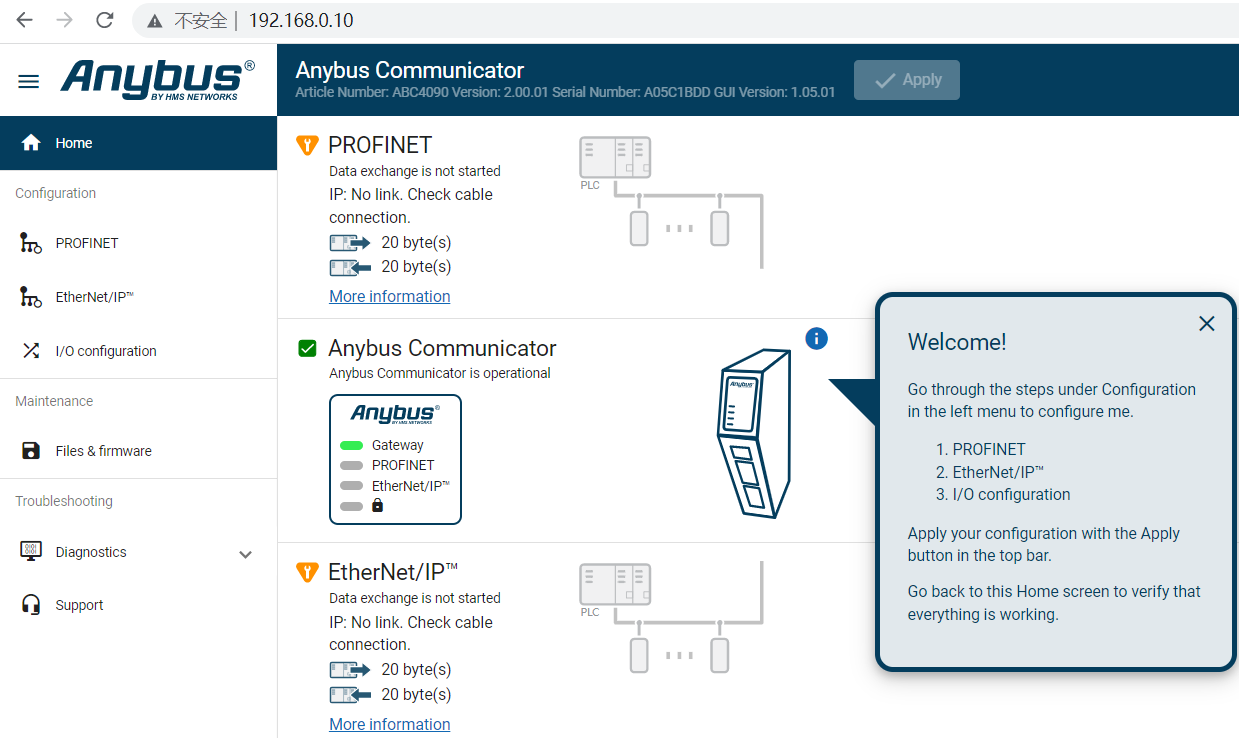 3. Upload the firmware file.
On the "

Files & firmware

"

page

Click "

Upload

"

Click "

Select firmware file(.hiff)

"

Find the firmware file

Click "Open"

Click "

Update Firmware

"
4. System firmware upgrade.
This process takes about 5 minutes

No operation is required during this period

Don't

power down the

Communicator

5. Result.
√ indicates the upgrade is complete.

The

Communicator automatically reboots, for the upgrade to take effect.