The following article describes what ICCID and IMEI numbers are and where to find them.
APPLICABLE PRODUCTS
All Ewon Flexy models with an installed cellular modem extension card
Cosy+ Cellular, Cosy 131 Cellular
QUESTION
What is ICCID and IMEI and where can I find them for my cellular Ewon?
ANSWER
ICCID
The ICCID number is a globally-unique serial number used to identify the SIM card itself. The number will always start with the digits "89" to indicate use in telecommunications.
Finding the ICCID number will depend on the SIM card manufacturer. It may be printed directly on the SIM card itself or on the packaging the card came with.
IMEI
The IMEI is a unique number used to identify mobile device hardware.
Finding the IMEI depends on the Ewon product:
Flexy
The IMEI is printed on a white label on the side of the modem extension card. To find the label, you must remove the card from the Flexy base unit.
Please Note: The Flexy should be powered down before removing any extension cards.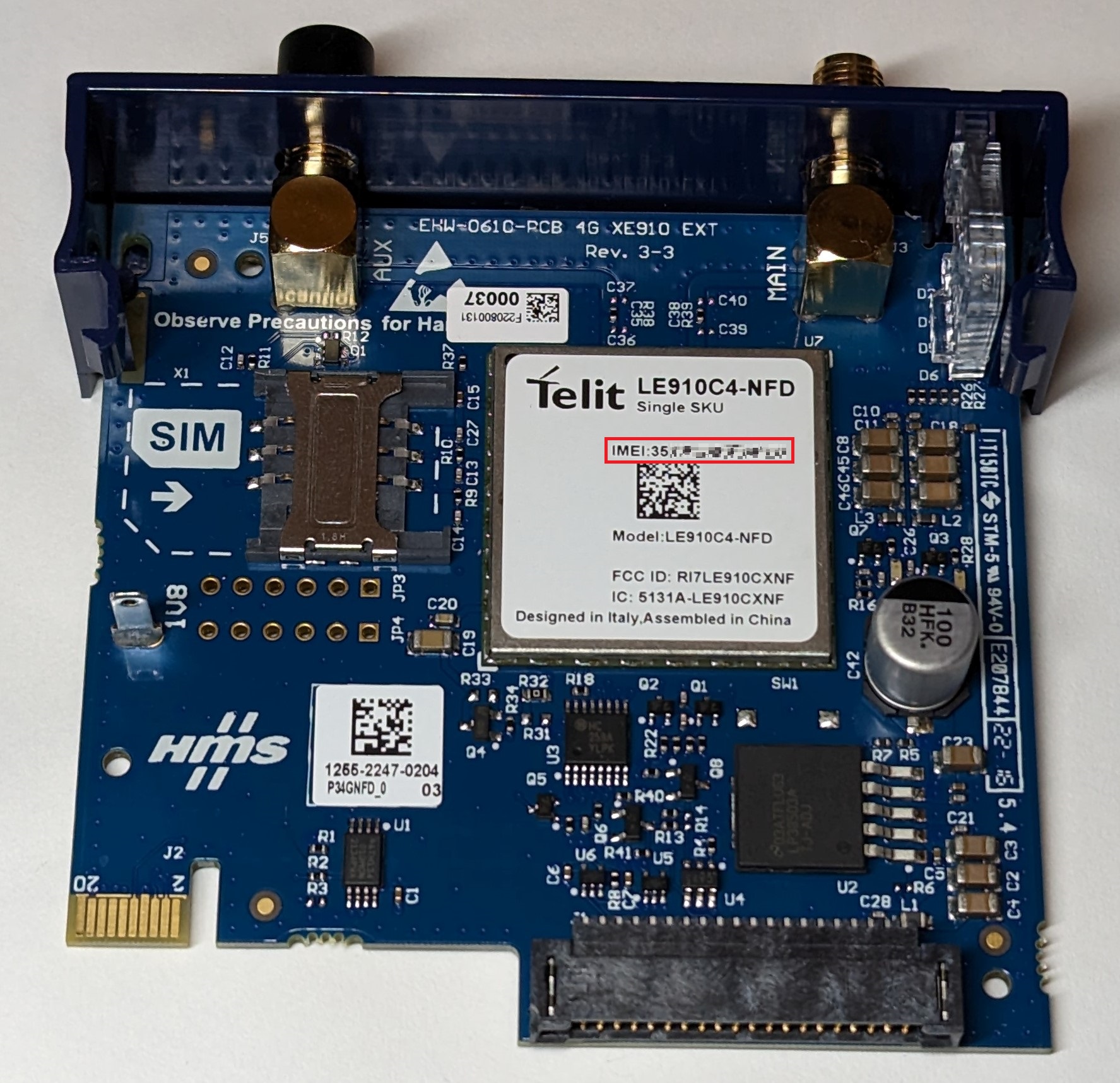 Cosy
The IMEI is printed on the white label on the side of the unit.