This article describes how to modify the Maximum Transmission Unit (MTU) of the eCatcher TAP adapter. The MTU is the maximum size of the data packets transmitted.
Indeed in some circumstances, because of some local network equipments, the communication through the VPN is not working (Ex : Cannot connect Ewon Web interface or LAN device) and the MTU of the TAP adapter must be reduced.
APPLICABLE PRODUCTS
eCatcher
PRE-REQUISITES
Have eCatcher installed on your PC
How to modify the MTU
On your PC, go to Control Panel > Network and Internet > Network Connections

Right-click on the eCatcher TAP and select Properties.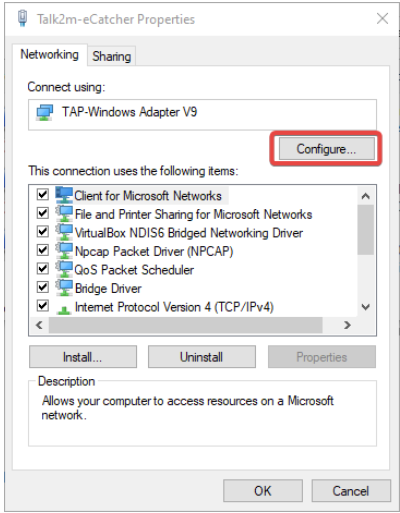 In the Properties, click on the Configure button.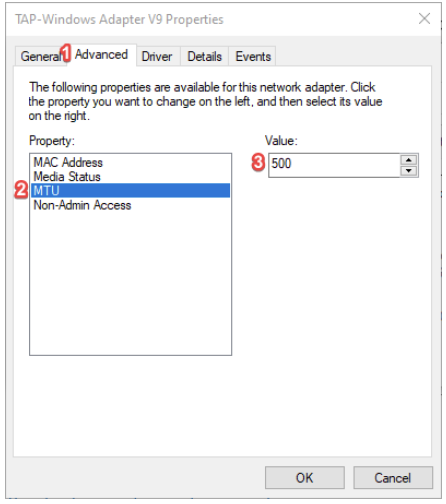 Go to the Advanced Tab (1), select the MTU (2) and modify its value (3). By default, the MTU value is 1500.
To apply the change, click on OK and restart your PC.